Cushion covers with roses
cross-stitch, cotton
Size: 46 x 46 cm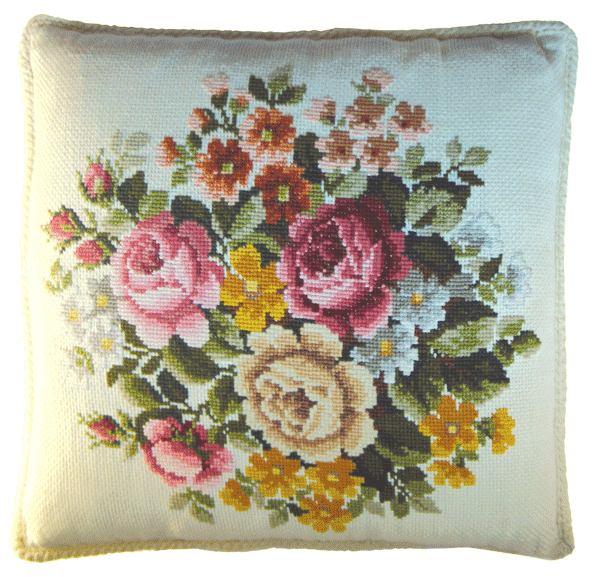 The scheme embroidery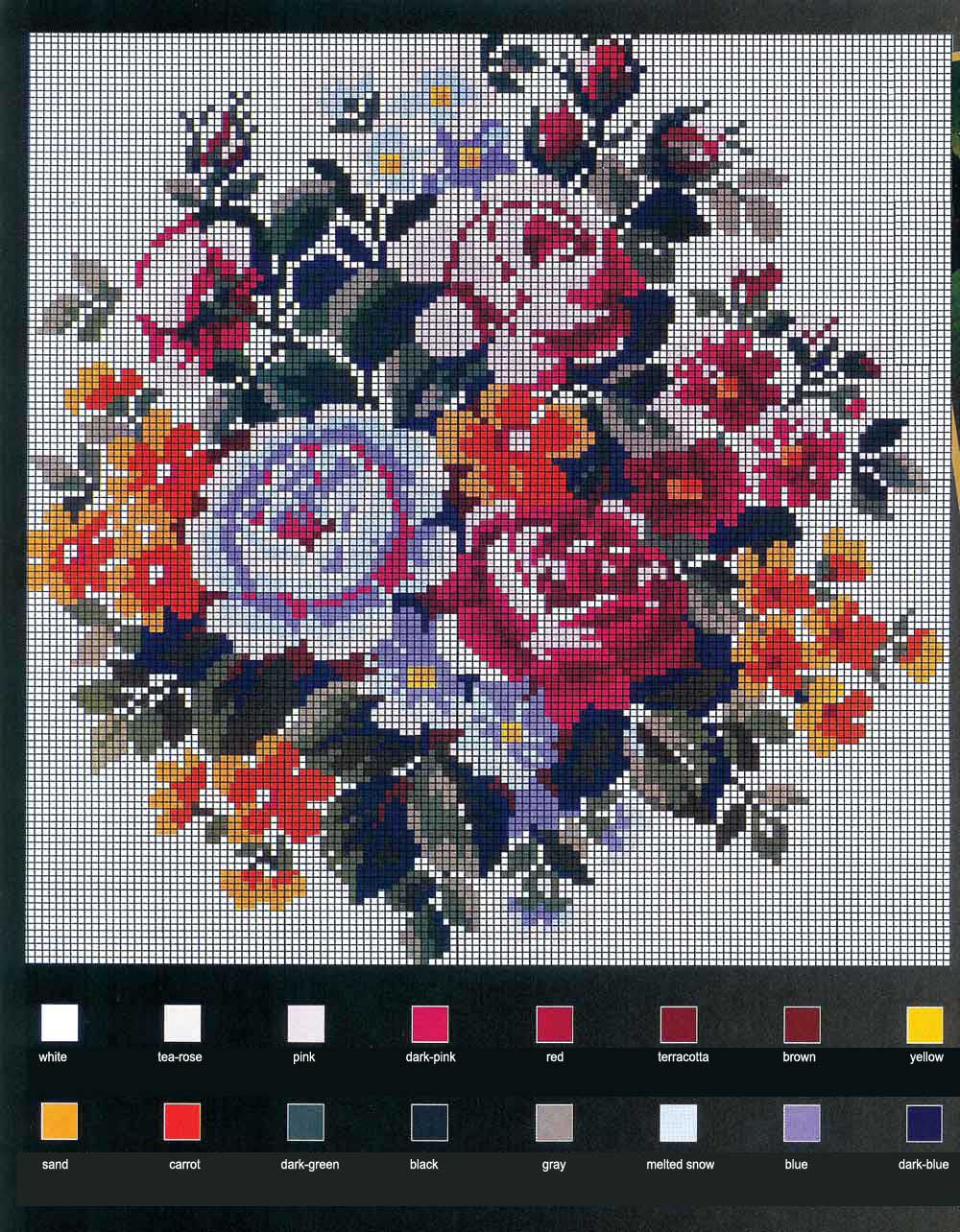 Finished size: 50 x 50cm (19.7 x 19.7 in)
You will need:
60 x 60 cm (23.5 x 23.5 in) white even-weave fabric;
cotton threads;
needles for cross-stitch;
90 x 55cm (35.5x21.5 in) backing fabric;
3 buttons;
2 m (79 in) decorative cord.
Embroider the design according to the pattern.
Sew backing side of the cushion making fastenings in the middle;
Make buttonholes and sew buttons;
Sew decorative cord to the edge of the cushion with secret stitches.