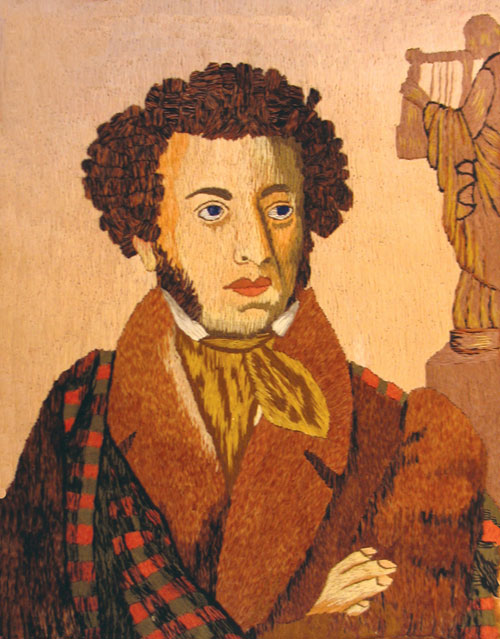 30.12.2018
Happy New 2019 Year!
The 2019 Calendar "The Marvelous Instant" was composed of those embroideries by Svetlana Babushkina which decorated the covers of the previous twelve calendars as well as of the poems by the great Russian poet Alexander Pushkin whose 220th birthday will be celebrated in June, 2019.
I recall the marvelous instant:
My mother holds the poet's portrait
Whose the great and beautiful genius
Gives me the light of the children's fairy tale.
Galina Kurlyandchik
Based on the famous poem by A.S. Pushkin "To*** (I recall the marvelous instant...")

The Picture of the Front Cover: Portrait of A.S. Pushkin, created by our skilled needlewoman according to the well-known portrait by the famous Russian painter O.A. Kiprensky.