2014 — "Dreams of Roses"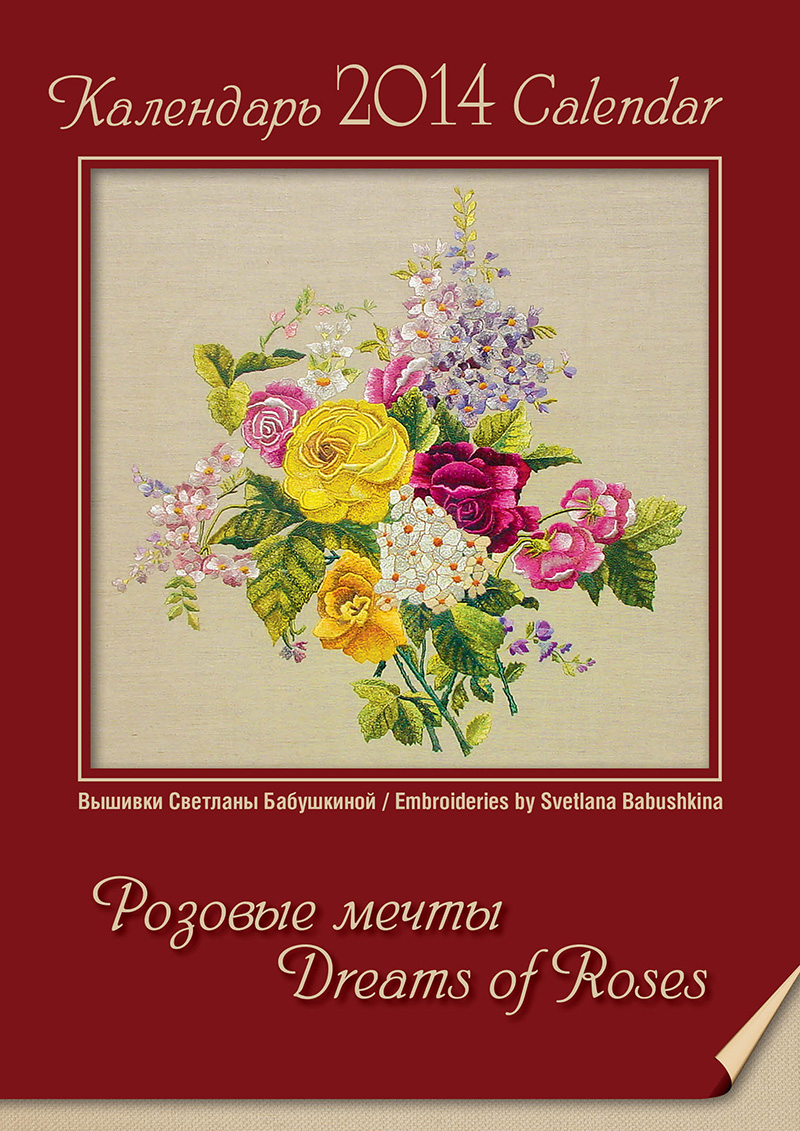 This calendar is called "Dreams of Roses" and the embroideries in it devoted to the flower queen - rose – overlaps with the verses of World Poetry.
And here's the written review:
Julie Passalacqua
Dear Galina, Once again thank you for the beautiful Christmas gift. The 2014 Calendar with your Mother's amazing needlework and accompanying poetry is? As always, not only an endeavor of love, but a piece of artwork.
16.01.2014
Izabella and Marek Jaczynski
Dear Galina, Thank you so very much for a beautiful calendar 2014. It arrived here 2-3 days ago but I was in Warsaw for a week visiting with my family and just got back home. Your mom's creations are so pretty and poems that you picked match her art work perfectly.
15.12.2013